Sherry Smith Photography
Average rating: 1 reviews
Feb 23, 2019
We are completely in love with our wedding photos. Sherry captured SO many beautiful moments, and they are so true to us. Sherry caught so many beautiful smiles and laughs on our wedding day that we will cherish our entire lives. She did an absolutely beautiful job - we truly could not be happier!
Thank you so much Kelly! It was amazing working with you and Mike for your Wedding. xx
Read
View reviews:
in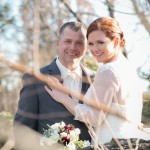 "We love them, they're perfect. Now to narrow it down…
Thank you so much for all you do. I hope you know it's more than take pictures. You inspire, you capture feelings, and emotion. You have a gift and I'm glad I was able to experience it." xo Tammy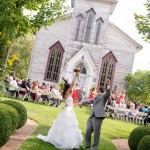 "We can't tell you how much we love Sherry and her amazing work! From meeting Sherry for the first time, to our engagement photos and then on to our wedding she was stellar, professional and wonderfully creative.You can tell that photography is her art and passion. We just hit our 1 year anniversary this past weekend and my husband and I are so happy with the memories captured on one of our favourite days. Thank you so much again Sherry!" Christine and Dave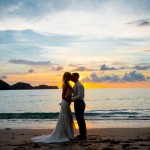 After researching several photographers for our special day, we both came the conclusion that Sherry Smith Photography stood out among the rest. Sherry has a creative way of capturing every moment and making it feel unique and original from image to image. Once we met Sherry for the first time, we quickly realized how well we were going to work together. Her bubbly personality and laid back approach immediately made us feel confident that our special day would be in good hands. For our marriage, we chose to do a destination wedding in Costa Rica, and Sherry was very excited to be joining us. We appreciated how she took the time to get to know us as individuals and as a couple, to discover the types of shots that would work best. Sherry is a great listener, and full of imaginative ideas. Our experience with Sherry Smith Photography was a special one because we got to spend a week with Sherry and her partner Brian. It felt as though they were a part of our wedding entourage because of how well they got along and interacted with the other guests. On the day of the wedding, we were already well prepared before we had even started. Sherry had scoped out some locations leading up to the day, and had gone over all of the details and timing. She always made herself available for questions or ideas, and never made us feel like we were asking too much. The photos were taken with ease because of how comfortable everyone felt around her. All of the moments captured looked natural, and always had Sherry's special touch of the right light or angle. The day went by very quickly, but we will never forget how professional and fun it was working with Sherry. Every time we look at our photos we relive the day and that special moment. We cannot thank Sherry enough! You should feel confident in knowing that you have made the right choice with Sherry Smith Photography as Sherry will delivery exactly what you're looking for! Shannon & Sam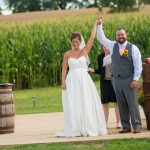 "Sherry totally understood what we wanted for our wedding and captured our special moments thought the entire day. She was always quick to respond, easy to talk with, and made us feel very comfortable. During our planning she had ideas to help solve some detail issues we had trouble with. We, and our family and friends, loved the finished product and we highly recommend her services." Andrea & Mike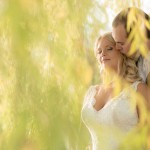 "Sherry is an absolutely amazing photographer! She made us feel comfortable and our engagement and wedding photos came out stunning and natural. Sherry captured so many special moments that allow us to relive our wedding day over and over again." Laura & Drew
It was our pleasure working with Sherry. She was professional, courteous and patient. Our photos came out great. She offered suggestions on how to pose and made us feel comfortable. Choosing Sherry as your wedding photographer will only add to your special day. Thanks for the great photos Sherry! Melissa & Peter
See the full Review in The Wedding Ring: We asked bride, Emily Gladding, what she would say to another bride in order to explain why they should hire Sherry Smith Photography. Emily answered, "I would tell them how organized and easy going Sherry is! Seriously, her organization skills are amazing. She helped me map out the day with pictures and time-lines and gave different options. I would have been totally lost without her. She really makes you feel comfortable during the session and has a very creative touch with her photos/work.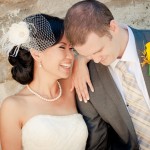 We asked Amy Mach the same question, and she admitted that she actually did have to convince her fiancé that they needed a professional photographer to capture they wedding. "Sherry's portfolio and personality combined with my persistence finally got me what I wanted. The pictures she took were gorgeous. We loved one so much we had it blown up on canvas. It makes me smile every time I look at it, and I look at it often."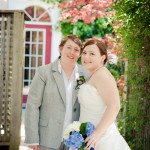 "The photos were waiting for us when we got home last night. They are amazing! Thank you so much for capturing the day so beautifully, the pictures are even better than we had hoped for. Aside from the great photos, I think the biggest compliment I can give you is that I felt completely comfortable the whole time and I may even have enjoyed the formal pictures we took before the ceremony. It was funny to see pictures of us from our guests with you in the background and I hadn't even realized you were there while it was happening. Our sincerest thanks." Alana & Liz

"I finally have some time to sit down and write you a big Thank You! The wedding day was so stress free and we were able to enjoy every minute. Thank you for your patience with the wedding party and at times my restless groom. You were fantastic with everyone and really found some interesting places to shoot, I can't want to see the pictures! I really look forward to working with you in the future to continue documenting the crazy life of Jason and I. Thanks again!" Melanie & Jason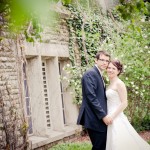 "Wow I'm absolutely speechless… You are SOOOO talented Sherry!!!! I opened up the link with Warren, and we are just in love with the photos. Thank you SO much for getting this done so early – I've been thinking about the shoot all day, and seeing the photos this early was a huge surprise!! ? I'm all smiles! I was also meaning to write to you today, to thank you for the wonderful time we had yesterday. I sat up late thinking about it, and I can't express in words how incredible it was. You are such an amazing person to work with, and it is honestly the most fun we've had in a LONG time!" Anna & Warren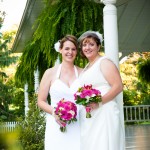 "You made this such a special day. We truly appreciate all your hustle to capture each and every moment. You were unobtrusive yet embodied the entire day from beginning to end. It was just magical to watch it through your eyes. Thanks for sharing your talent with us." E-Mae & Jes
"We absolutely love the slide show, you did such an amazing job putting it together. The pictures are so beautiful. We also couldn't wait to show our parents the slide show that we had to call them last night and they loved it as well. It brought our Moms to tears! Thanks again for doing an amazing job."Laurie & Joel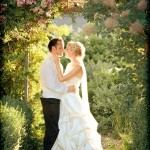 "My husband and I are incredibly satisfied with our decision to choose Sherry Smith Photography for our wedding day photos. Each and every time we walk into our house, we have Sherry to thank for the gorgeous photos that capture the magical moments of our garden wedding. It was an absolute pleasure working with Sherry. She set our minds at ease as we planned a wedding from overseas, and on the big day she was focused, friendly, funny and professional. She was able to keep our lively wedding party on track so that we could get the pictures that we wanted. I still find it amazing that she was able to get such a vast collection of photos all by herself. It seems like she was in a million places at the same time. We would wholeheartedly recommend Sherry Smith Photography to anyone. We know we'll be looking Sherry up when it comes time to needing family photos."Melissa & Ben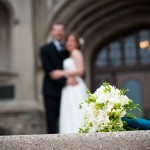 "It has been almost a year since our wedding. The other day we looked back over our photographs, and they are so vivid and colourful that it was like reliving the entire day all over again. While Sherry took photographs of us and our family, she made everyone feel relaxed with her professionalism and sense of humour. Throughout the rest of the evening, Sherry developed a comfortable, personal rapport with family and guests, and captured the entire event: from the large, group moments to the really special personal exchanges. But what makes these pictures special is Sherry's eye for detail—we were thrilled to see that she had captured not only images of us and our guests, but also the little things that make a wedding special, like the venue, the finishings, the decorations, and the food. Thanks Sherry for bringing our memories to life." Rebecca & Tom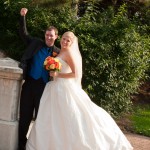 "We want to send a very BIG and sincere thank you for helping to capture the Wedding memories that we will always cherish. Our photographs are stunning and I know that is thanks to your amazing eye and flexibility throughout our Wedding journey. With sincere thanks!" Jessica & Trevor

"I have no idea how one photographer can manage to capture every special moment during your special day. I was so excited to work with Sherry (Sherry Smith Photography) as she made me comfortable from the first minute I met her. We had lots of fun during our "skating" engagement shoot and my husband and I just knew that we wouldn't be disappointed in our wedding photographs. And we weren't! We couldn't have asked for a better photographer. We constantly recommend Sherry Smith Photography to others – often we don't even have to recommend Sherry Smith Photography as people ask us for Sherry's contact after seeing our wedding album." Dorothy & Tom