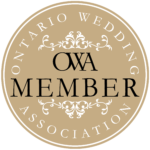 I'm going to be completely honest with you because I respect your time!
It's important that you hire the best Wedding Photographer for your individual needs and I'm not the right Wedding Photographer for everyone.
So, let's work out if we're going to be a good fit for each other.
We're NOT a good fit if:
*you're looking for 2 photographers + video or more
*you only want digital files
*you only want an hour of service
*artistic photography isn't important to you
*you're looking for the lowest price photographer
*you have a list of specific photos you want from Pinterest
We ARE a good fit if:
*you're interested in partnering with an artistic photographer that can bring your vision of the day to life
*you appreciate the value that experience and professionalism brings to your team of vendors
*an intimate collaboration/one-on-one with your photographer is something you desire
*Wall Art and/or custom Albums are important to you along with your digital files
*you can see value in experience and realize I bring my expertise to the table
I hope that helps a bit with some initial decision-making! I know how crazy the comparisons can be when there's so many great photographers out there. How do you decide, right?
That's exactly why I include that information. The intention is to help narrow it down a little. 🙂
Here's some more info for you to check out if you haven't had a chance yet!
Portfolio: https://www.sherrysmithphotography.ca/wedding.html
Packages: https://www.sherrysmithphotography.ca/wedding/wedding-investment.html
Raves: https://www.sherrysmithphotography.ca/wedding/raves.html
NOTE: Get in touch if you'd like a custom quote for an Intimate Wedding during COVID-19. I do offer packages for less than 5 hours during the pandemic.
If it looks like we'd be a good fit, let me know and we can book a Zoom call. I'd love to hear more about your vision for the day and answer any questions you might have!

A few months ago I had a very dear friend and client for many years describe me as a visual storyteller. They're words I hadn't used for myself in what I do but boy did she hit the nail on the head.
It was like a light bulb came on now every time I visit my website to update and switch things up, I can feel that word strongly in every image.
So, if there's anything I can tell you about what I do, besides the obvious…it's that I try to tell the story of you and your partner in every image I take. Whether it be Engagement or Wedding. It's my goal every time to create images that are authentically YOU. Not overly posed and stiff with a forced smile, but easy and comfortable, fun and real. You should be able to look at the photos in years to come and say, "That's SO us!"

There will be nothing you experience ever again, like your Wedding Day. Exhilarating, emotion-filled and fleeting all at the same time. You want to see every moment of it. I've been photographing Wedding couples for more than 10 years and understand what a privilege it is to be awarded this honour. Giving you photographs of beautiful moments with true emotion through my candid style of photography and storytelling is what I love most about what I do.
Every Wedding is approached with an open heart to capture the unique energy of your friends and families with a timeless, modern flair.
Your experience is just as important as your images and I'm proud to offer that extra touch. I'm invested from that first meeting …. through maternity pictures and documenting your beautiful family and life celebrations as years go on. Building relationships is key and giving you exactly what you want for your Wedding photographs is just the beginning.
Our journey starts with your personal consultation. This isn't a big company where you're not sure who your photographer will be. It's me, every time. I look forward to the opportunity of listening to what's most important to you and your partner. Your vision, combined with my artistic, candid style and personalized attention creates an heirloom of beautiful, heartfelt memories for generations to come.
Raves

It was such a pleasure to have Sherry capture our special moments on our wedding day. She was friendly and professional…and she blended in so well throughout the evening that we hardly knew that she was there! With Sherry's incredible sense of humour, everyone felt less awkward in front of the camera….resulting in 'ear-to-ear' natural smiles. We loved all of the photos, which truly captured love, relationships and celebration. Sherry is creative, charismatic and so easy to work with…. she's extremely laid-back, easy-going and stress-free. We are so happy that we chose Sherry to share our special day with us.


I have no idea how one photographer can manage to capture every special moment during your special day. I was so excited to work with Sherry as she made me comfortable from the first minute I met her. We had lots of fun during our "skating" engagement shoot and my husband and I just knew that we wouldn't be disappointed in our wedding photographs. And we weren't! We couldn't have asked for a better photographer. We constantly recommend Keepsake to others – often we don't even have to recommend Keepsake as people ask us for Sherry's contact after seeing our wedding album.