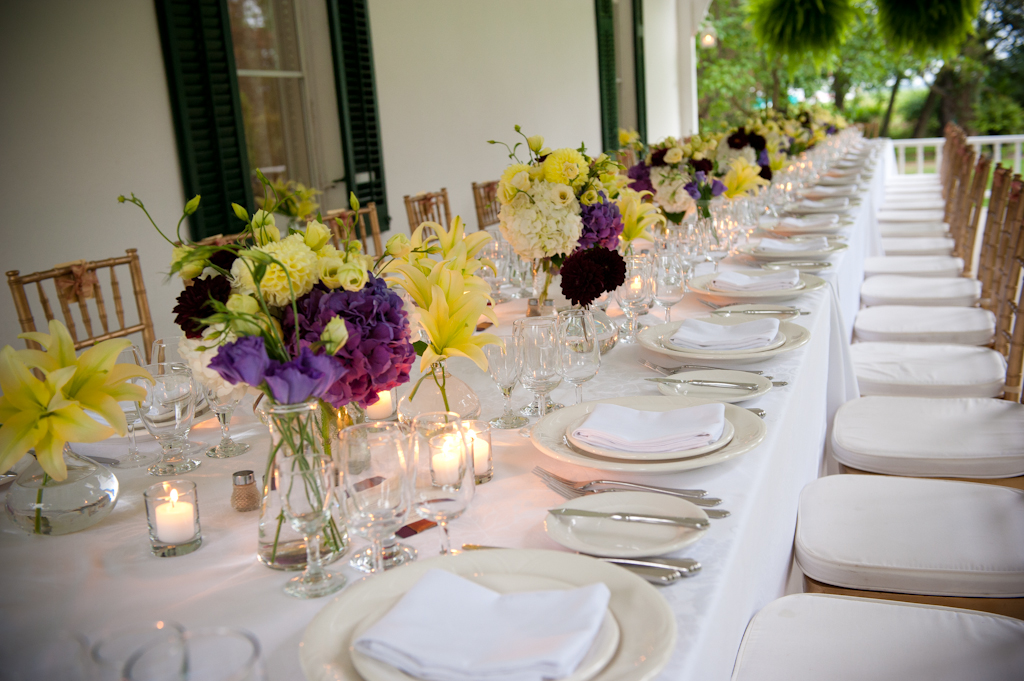 I see a lot of Weddings and this one was without a doubt, one of the prettiest and most memorable!  Very intimate.
Not only did I have an incredible time with Mike and Janice, their relatives from Germany and wonderful friends and family, I got to shoot this gorgeous B&B in Niagara-on-the-Lake.   There was meticulous attention to detail in every aspect of this event.  Magnificent floral designs by Vintage Design Co, hand-picked soundtrack of the day by the bride and groom.   The music was superb… not to mention name cards, wine cork topper favors, cake on a stick, and the keepsake vinyl record album for signing with one of their engagement photos pressed into the center.
Very cool.
I must also mention Eva Kessel who runs the Grand Victorian.  Eva and her staff did an incredible job!  The meal, the table settings, decorating, service…. everything was impeccable.
Mike and Janice, I feel so honored to have spent the day with you, you're two very special people!  Thanks again.