Ok, so you're booked with me for your Boudoir session and your totally pumped! Me too.
Don't worry, I have your back. 🙂
Each client that books with me automatically gets a phone consultation a few weeks before their Boudoir shoot so we can chat about what to expect, what to bring and most importantly… how to prepare! This is really important stuff and from what I'm told, not what a lot of women would think about.
*Don't wear anything that will leave marks on your skin the day of your
shoot (bra, panties, socks etc…). Wear loose fitting clothing to sit in your styling session before your shoot.

*Wash the bottom of your feet!

*Skin looks better in photos with a creamy, light glow. Don't tan too
much before your shoot.
*Be on time!
*If you choose to have a manicure before the session light, pale colours or
french is best on the fingers. Toes are fine for darker colours.

*Make sure your personal grooming (shaving, waxing) is done in advance
so there's minimal redness, bumps or rashing the day of your shoot.
*Hydrate well and moisturize your lips daily the week leading up to your
shoot. You should eat something before you come and feel free to bring
snacks.
*Be sure to get a good sleep the night before.
*Wash your hair the night before and not the morning of.
*Come with a clean, moisturized face and no make-up.
*Don't be nervous…you're gonna be amazing!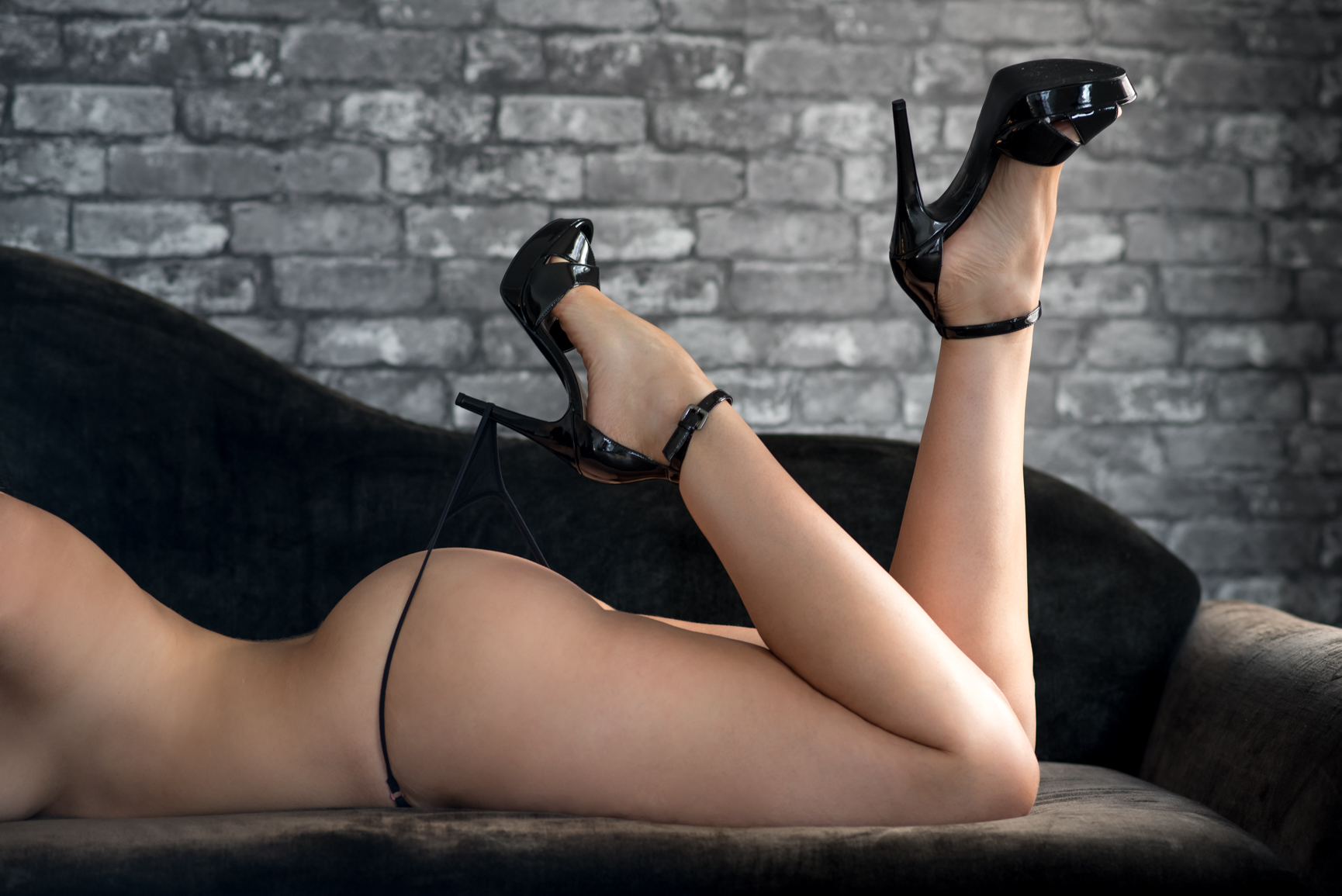 If you're thinking about booking a Boudoir session please feel free to reach out! I'm happy to answer any questions you might have. My website is full of information but in case you don't see what you're looking for you can call or e-mail me any time. Thanks for reading!