It might seem like lingerie is the obvious choice for your Boudoir session.  This is true and a great choice if it's 'who' you are.  Let me explain…  I run into many women who don't wear lingerie and have no desire to wear it.  It's not the only thing you can bring to be photographed in if you want to have a session done.
When on the consultation call with my clients we talk about what to wear and what to bring so they have a clear understanding and can get really excited about some other options they may already have in the closet at home.
I coach women to stay true to their personal style and who they are as people.  I photographed a beautiful woman recently who felt awkward in lingerie.  She admitted she was a bit of a tom-boy and really didn't like or wear anything that was too confining.  She rode horses and decided to bring her chaps, she brought cut-off jean shorts and tank top.  Though she did bring a couple of nice lingerie pieces that looked amazing on her, she looked way more comfortable in the shots wear she wearing the shorts and tank.
Truthfully?  I find that the important part is how what you're wearing makes you feel.  Confidence is what's sexy.  Feeling amazing because you know you look great and you feel great.  So in essence it almost doesn't matter to me what you wear as long as you feel incredible in it.
Feeling incredible through this is what's going to connect when you (and or your partner) look back at these images.  So make sure you keep that in mind when you're choosing what to bring.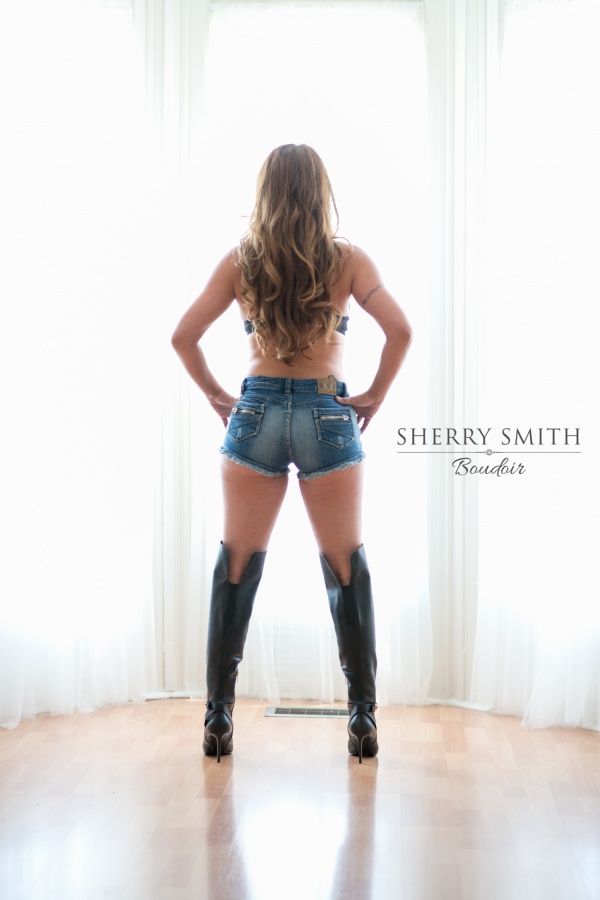 Think about swim suit cover-ups, lacy tops or robes. Booty shorts or a super short skirt.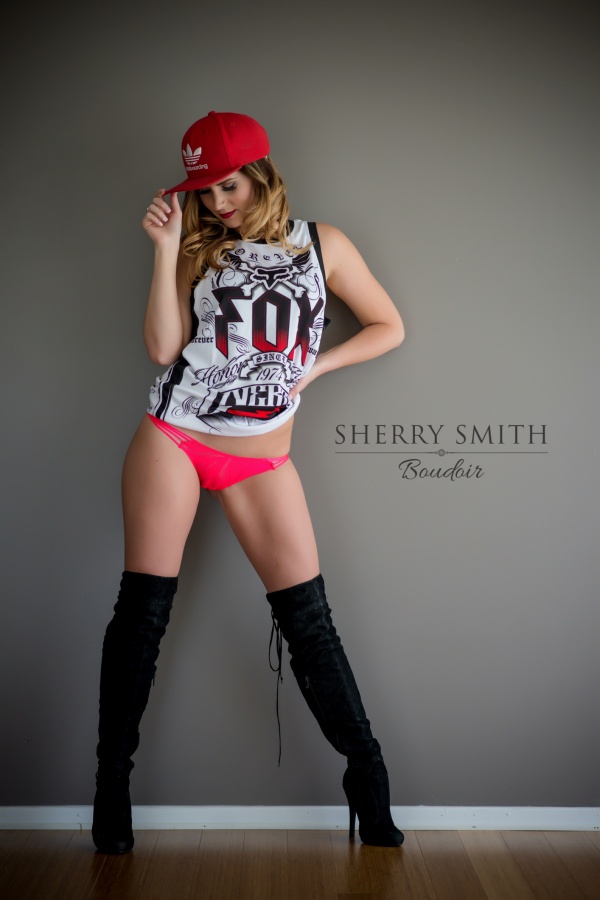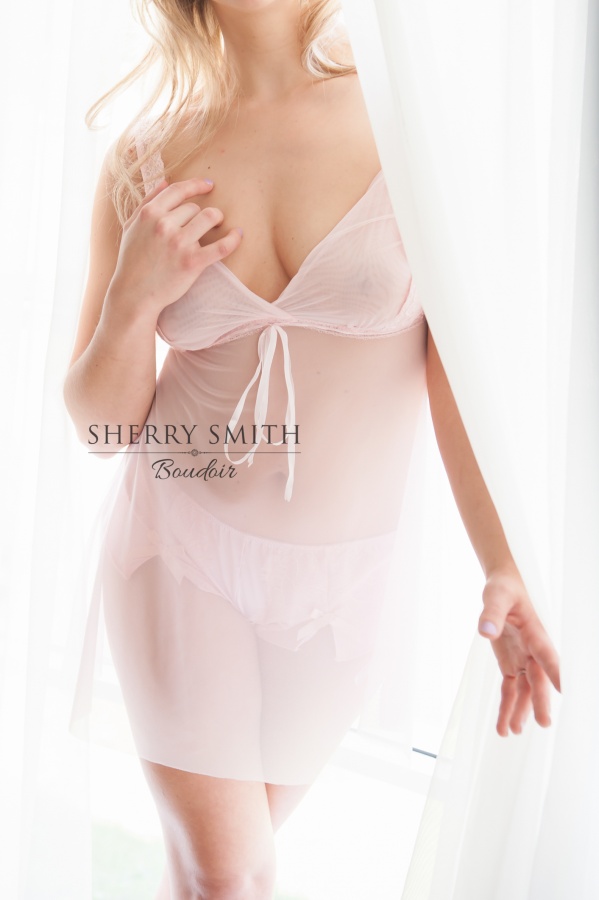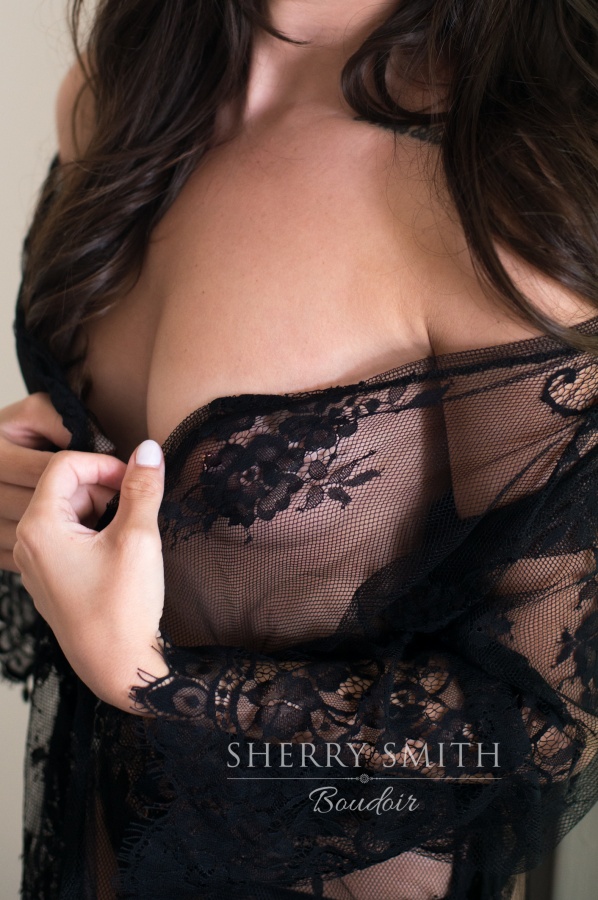 Tank tops are great with high boots and panties. 
Anything off the shoulder is a great warm-up outfit.  Sexy and soft and right out of her closet.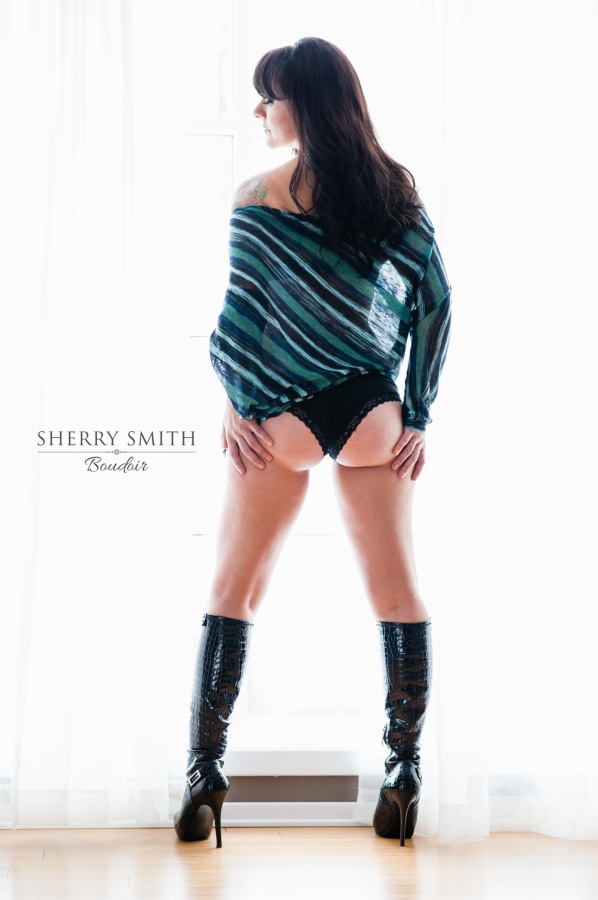 If you're one of those women who do love lingerie… there's gorgeous lacy bodysuits, corsets, hose, stockings and garters, bra and panty sets.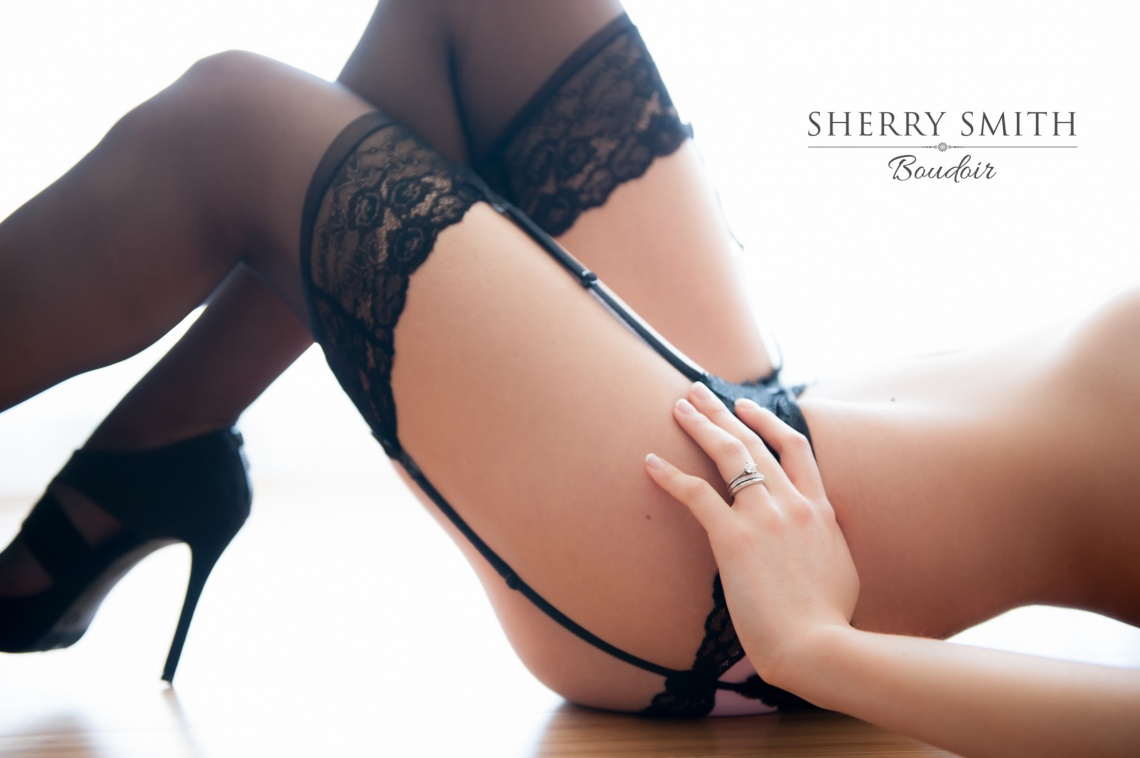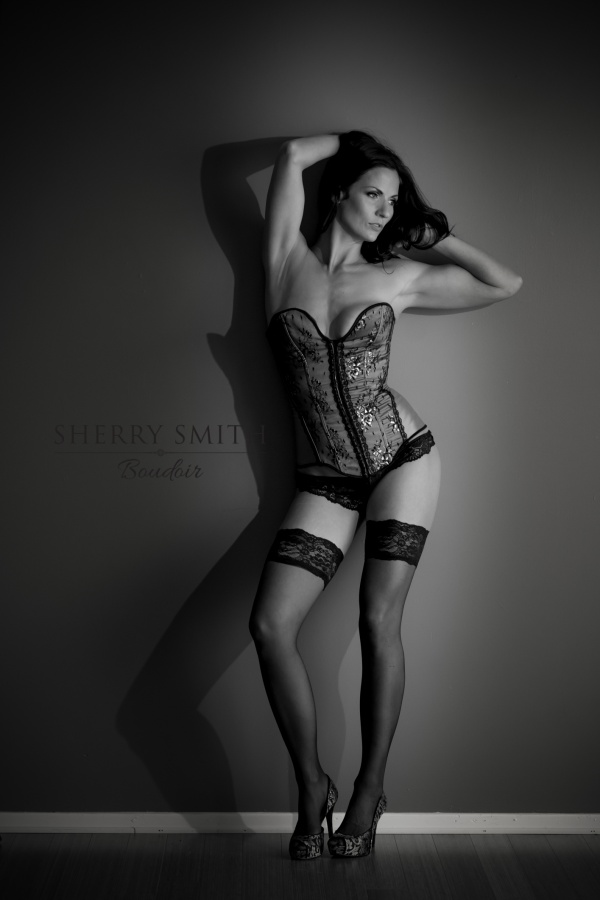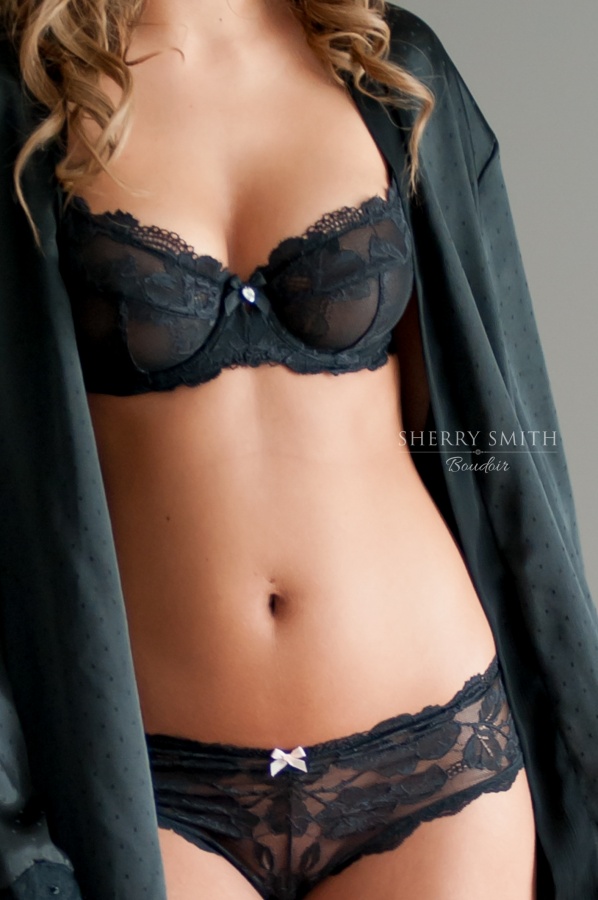 If you're getting married and your session is for a Groom's Gift Album, white lingerie is always beautiful.  Bring your veil, garter and engagement ring.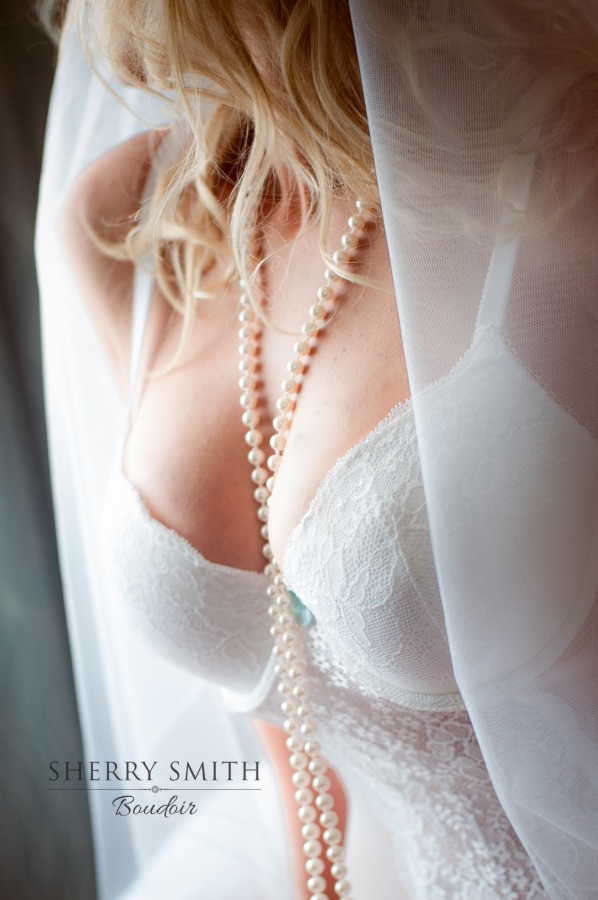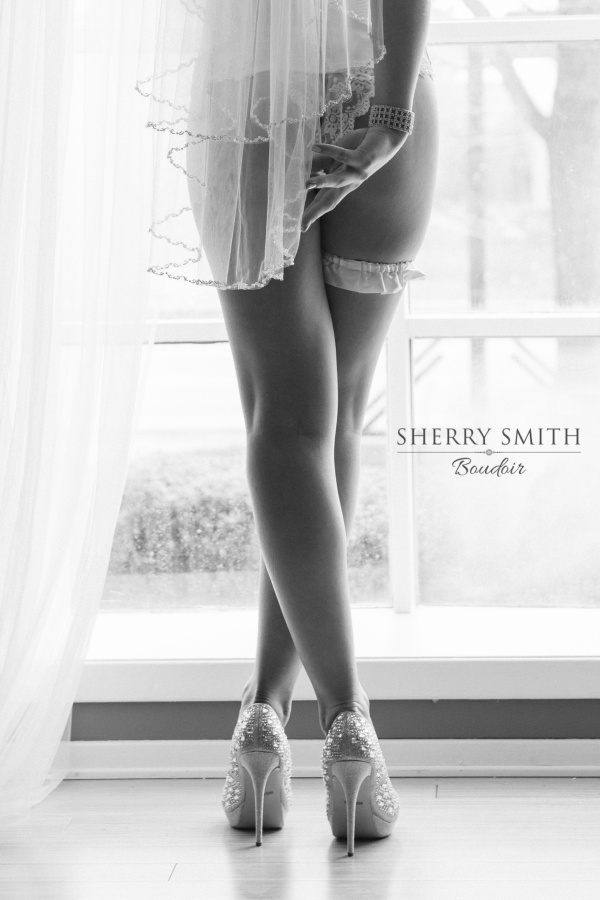 I hope these tips have been helpful to you!  If they were I'd love to hear from you.
Sherry xo