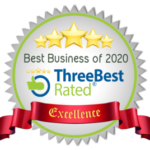 There are many ways to create your Digital Marketing Formula – including self-taken video and smart-phone snaps but a key part of this should also be professional services like photography and video.
Showing professional images that speak to your Brand identity are important for many reasons – looking professional and showing a cohesive feel to your on-line presence of course…
But the benefits of having a bank of professional, on-brand images to choose from when you post to social media. Invaluable!!
We've all felt the struggle of, "What do I post???"
Imagine, having high quality images on your website that are specific to YOU and not stock photography.
And knowing that the one thing that makes you the most different from your competition is YOU, makes curated content so important!
The Photographs of what you do and who you are; the quality and detail are the one thing that's going to separate you from the competition!
Whether it's in an ad or on your website, your photography needs to be high quality and relevant to give the viewer a sense of your professionalism and value.
For instance, I offer a professional business portraits, location photos, action photos of you at work, like a chef, florist, singer, coach or speaker. All are edited and retouched, copyright released for Commercial purposes and resized for you to use as social media content, website and marketing materials.
Amazing value!
The first chance you get to make a good impression on a potential client is your website and social media. They don't have a chance to see you or talk to you or even like you yet until they investigate your website and further to that point, what they see will register faster than what they read! It's a smart move to invest in high quality photographs that give the best first impression.
Branding and Commercial Photography clients include: Crossfit Durst, Bare Ur Beauty, Kim Clark Fine Art, Brantford Blooms Florist, Diane Rolston Coaching, Vincor International Inc, Nyarai Cellars, Matchbook Magazine, Lansdowne Children's Centre, Goliger's Travel Plus, Canada Mortgage and Housing Commission, Grand Landscape Design, Fork Meets Cork, Adolfo Robert Galuppi, Investor's Group, Best Western Brant Park Inn, Charing Cross Cat Clinic, Whistling Gardens, Dentalcorp, Intrigue Media, LD Comm Events, Mechanical Contractors Association, Dover Cheese Shop, Remax, Sutton Group.
get in touch for a quote on your branding photography or website CONTENT project.