Sherry Smith Photography
Average rating: 29 reviews
Jan 29, 2020
Amazing experience 😍
Sherry Smith makes this experience absolutely amazing
Once you meet Sherry you fall in love with her person right away. She is the most wonderful person anyone could meet. I have never done pictures like this before in my life and so I wasn't sure what to expect. I was definitely nervous and scared but once I sat down with Sherry, I realized she would make this experience so easy and fun ☺️
it doesn't matter how old you are how young you are how tall you are how short you are she made you feel very comfortable, calm and very sexy 😍 The pictures I received blew me away 😯 I would have never thought in a million years I could look that good 😁 from beginning to end this experience was amazing, Sherry was a wonderful woman to work with and I recommend every woman to go out there and experience it for themselves..
Sherry Smith is absolutely amazing and I recommend her a million times over 🤗
Thank you sooooo much for this experience Sherry
I will see you again 😘
You are an amazing woman Nancy!!! I'm so glad we met. Thanks for choosing me to photograph you...I know we'll be doing it again soon 😀 xo
Sep 28, 2018
Sherry is truly the best!!
Well I don't even know where to start....the whole experience of my session was absolutely incredible. Sherry is so easy going and made me feel so comfortable right from day 1. That girl has an eye for best way to capture your most beautiful poses, great imagination, many fabulous ideas, great direction.
The boudoir session was so empowering, made me feel sexy and good about myself. It will be nice to look at those pictures 10-20 years later lol????
If you are ready to come out of your shell and try something new, I would highly recommend to see Sherry before you go anywhere else. You will not regret it.
Best experience ever!!! So much fun and fabulous pictures!!
Thanks so much Sherry!
You're such a beauty Monika!! Thank you for the kind words and letting me capture you at this time in your life. Great session 😀
Sep 27, 2018
Boudoir Shoot
What an amazing experience. From the moment I decided to do this, I knew Sherry was the right fit for me. She was fabulous. From our phone discussions to the day I met her and did the shoot, she made me feel so comfortable and at ease. Her studio is perfect. Her work is amazing, by far the best I have seen!! So glad I had a chance to meet and work with her!! Definitely would recommend her!!! Thank you Sherry, for making it all happen for me!!
Lucy
It was amazing to work with you Lucy! Your images are gorgeous. I'm thrilled we could make a quick turn-around work out for you.
Aug 29, 2018
What a fun experience!
My photo session with Sherry was wonderful! From the phone conversation before the shoot, to the photo reveal afterwards I had an amazing time. Sherry really worked with me to capture the types of photos I wanted and had really wonderful suggestions about how to make each pose work! I was floored with the quality of the photos and it was very very difficult to pick my favourites because I loved them all! The album was an anniversary gift for my husband, and he is very happy with it! Overall, I had a wonderful experience with Sherry!
Thanks so much! It was awesome to meet and work with you. 🙂
Aug 25, 2018
Amazing experience!
I can't say enough great things about Sherry and my wonderful experience in doing a boudoir shoot! Needless to say I was nervous about doing it, but immediately upon meeting with Sherry all my apprehension disappeared! She is so friendly, easy to talk to and down to earth. During my shoot she made me feel relaxed, comfortable and confident. It was a very empowering experience! The whole afternoon was so much fun, starting with getting my hair and make up done right through to doing the shoot. Sherry makes it fun!
I did the shoot as a gift for my husband for our 30th anniversary. He absolutely LOVED it!! The photo book is beautiful and very high quality and the photos are amazing! She knows exactly what to do/say to help guide you so she can capture the absolute very best you!! I had so much trouble choosing that I ended up adding 7 extra photos to my book.
Thank you so much Sherry for such an amazing, empowering and fun experience!! My husband is also very grateful lol.
If you're considering doing a boudoir shoot, look no further for a photographer. Sherry is fabulous!!
Thank you so much Barb! I'm so glad you husband loved the Album.. 🙂 I had no doubts!!
Aug 12, 2018
Words can't express
I can't even begin to express just how wonderful it was working with Sherry. By it's nature, a boudoir photoshoot is a very intimate and personal experience. Sherry is able to connect in a way that puts you at ease. She is warm, inviting and personable. The moment I met her, I knew my experience would be fantastic. Her style is so tasteful and beautifully understated. I knew the most intimate images I would ever have of myself would be presented in a way that made me proud. As a gift for my wonderful husband's 50th birthday, I couldn't have asked for anything better. He said the same. He only wishes he would be able to show the photos off more! If you are considering booking a session with Sherry. Stop. The decision should already be made. The answer is yes.
I should be thanking you Caroline! I'm SO happy to be able to help you give this incredible gift to your husband! It's been wonderful getting to know you. 🙂
Jan 25, 2018
Fantastic Experience!
Working with Sherry Smith was a truly beautiful and empowering experience for me. I had done a lot of research online before deciding on her, and I am so glad I did! There is something really special about Sherry...not only is she incredible at her job, but she exudes so much positivity and warmth, and somehow you can just tell that she is a stellar human being underneath it all. It's always a pleasure to work with people like that. She made me feel entirely comfortable and was able to guide me so effortlessly to reflect her vision. She was prepared, she had a well thought out plan for each outfit, and she met her deadlines. Like most women, I am my own worst critic, but I LOVED my photos... I feel that she really caught the most beautiful version of me (the professional hair and make up, as well as a stunning studio probably helped a little! ;)) and I am so grateful that a glimpse of me was captured and saved in a moment of time that I can always look back on. I was so inspired by Sherry's work that I actually enrolled into a photography course myself! Thank you Sherry Smith, I am forever changed.
Amber, I'm tearing up reading this right now!! I can't thank you enough for sharing such a lovely, heartfelt review. I'm honoured to have been the one you trusted to take these gorgeous portraits of you at this time in your life. You're a true beauty inside and out. xo
Jan 9, 2018
Amazing and worth it!
A friend of mine did this for her husband-to-be and I thought that it would be a great 10 year anniversary present for my husband, however this was so far out of my wheelhouse I was on and off the fence. When I first met with Sherry she made me comfortable and I wanted to prove to myself that I could do it. I was still super nervous right up to the day of the shoot but Sherry knew exactly what she was doing and how to get me to relax. It was a super day and I am so happy with my decision to have Sherry do the photos for me. I never would have thought I would do anything like this but I am glad I did and I would recommend that everyone do it, and go to Sherry she is the best. Thanks again Sherry it was an amazing experience and I am glad I went through it with you.
Thanks so much Jody 🙂 Your images were amazing...I had a great canvas to work with! xo
Jan 7, 2018
Sherry is amazing!!
In spite of being very nervous and never have done anything like this at all, Sherry made me feel so comfortable! She is accommodating and professional and sweet and made the experience fun! She knows how to make you feel comfortable and look your best. If you are thinking about a boudoir experience I would highly recommend Sherry!
Dec 23, 2017
Best dress up day ever!
Hey Sherry, I just wanted to thank you again for such a great shoot. What I love about your work is that you capture the individual in your photos. When I look through your work I don't see repeats - I see beautiful women all expressing who they are! Which is exactly what you did for me! That was my goal, to be able to look at the photos at the end and see myself uncritically, as beautiful, sexy and most importantly as myself. When I saw my proofs I was thrilled!!! The blue-eyed woman looking back at me was me - the best versions of me - the artist, the romantic, the pin-up and the girl in the leather jacket and tall boots. You captured the smile I have when I am really smiling, and the vulnerability that I have that I feel is one of my greatest strengths. This one I did for me. And I couldn't be happier with it! I'll be back 🙂
Laura....you couldn't have said anything more meaningful!! That is such a HUGE compliment. You are a beautiful and amazing woman! It was my pleasure to get to hangout and have so much fun with you that day. I can't wait for our next collaboration!!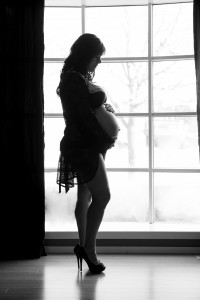 "Hi Sherry. It's been exactly one year since my Boudoir Photography session with you. Turns out life is full of surprises. Before I even gave the book to my husband, I found out I was expecting our second child. Our sweet boy who is now three months old! As a tenth anniversary gift, the photo book was perfect. My husband knew I had a surprise for him and when he opened it up at first his face registered surprise and delight but then he teared up and said, "I can't believe you did this for me!" SO worth it. …and not just for him. The whole experience was everything others' reviews promised, and more! I thought I would feel so nervous and shy but thanks to your demeanor, it wasn't intimidating at all and instead I felt confident and beautiful. That day, all that pampering and your incredible talent gave me a glimpse of myself I hadn't seen before. Now looking at those pictures, I still feel the same way (even just having had a baby when so many days go by that I don't have any time for myself). So better late than never, THANK YOU! We both love the pictures, thank you so much !"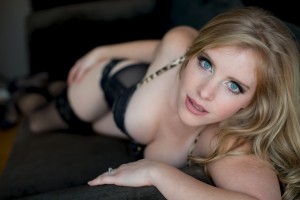 "Hi Sherry. I've been meaning to email you about his reaction and it was awesome!! There wasn't anyone around to get a picture, but I received a text message from him that looked like a novel. He was in shock that it was me and couldn't believe I did that for him!! I can't thank you enough, for making the best gift for my husband and making the experience so comfortable and full of laughs. Can't wait to try it out again. Thanks for everything. Best wedding gift ever!!."
"I recently worked with Sherry to create a Boudoir Book to give to my new husband as a wedding present. If I could relive the experience, I would. The day of the shoot was amazing. Sherry has an amazing eye, is a great coach, and walked me through each pose. She made me feel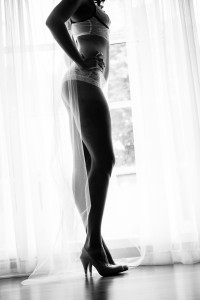 completely comfortable and made the day extremely fun and relaxed. When I got my edited images I couldn't help but share with few of my bridesmaids first and they couldn't believe it was even me in the photographs. Even more important was the look on my husband's face as he described how much the book meant to him and how it was the best present he has every received. My only complaint? I think I set the bar too high – my husband has already requested that this be an annual present for him! Thanks again Sherry for helping me create such a meaningful gift! Thanks again for all your help! Maybe this will have to become an annual thing. "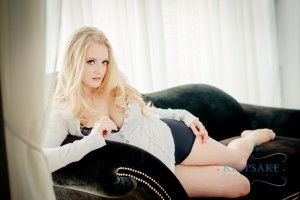 "I purchased the "Ultimate Sizzle" Boudoir package as a Mothers day gift for my Wife Alex, & I can honestly say it more than lived up to it's name. First off, Sherry is one of those people that you instantly connect with, within minutes of us meeting her for the pre shoot discussion, we were chatting like we'd known each other for years. Any anxiety Alex had was gone by the end of the meeting. We received access to the proofs via a private password protected web page a couple of weeks after the shoot, the photos were tasteful, erotic & spectacular beyond anything we had imagined. Choosing the pictures for the album was really difficult, we wanted them all! So guys, if you want a unique gift for your Wife or significant other that is guaranteed to boost her self confidence & bring you even closer together, give Sherry a call & book a session. Trust me, you will not be disappointed. We loved the pictures so much we are planning to book a couples Boudoir session in the near future. Sherry & Sherry Smith Photography rock!!!"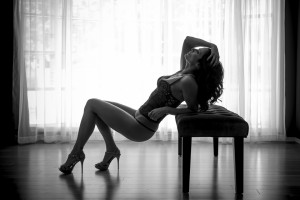 "I just wanted to tell you how much I enjoyed yesterday. I was looking forward to it for so long and I was so psyched. I can't believe that it's over already; it's like the big let down after Christmas! It was an awesome experience and a lot of fun. I loved everything about it – your choice of snacks (especially the champagne and oj!) and music, and the girlie magazines and your photo books to look at while we were waiting. Everything was very well thought out and well organized (including the consultation). I felt very comfortable with you. You're a very warm and genuine person – feel like I've known you forever actually. I still can't believe that we went to high school together – crazy. Thanks again. I will definitely spread the word and tell everyone how wonderful you are!"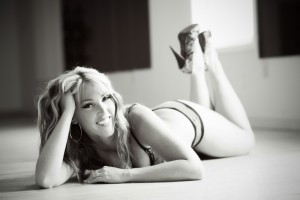 "I thought it may be awkward, but Sherry made me feel very at ease and were very respectful of my comfort level. Lots of FUN!" "LOVED IT! Very comfortable. Wonderful direction and comments to make me feel like the sexiest person on the planet!"
"I was very comfortable during the entire session. I had lots of fun; I wasn't sure how I would feel! Great on advice and how you wanted me positioned. You were professional without being a stuffed shirt!! I would recommend you to anyone."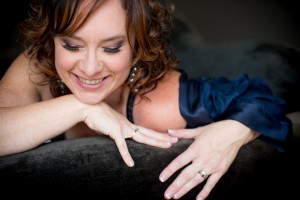 "I'm so very excited to see ME. Our day last Wednesday will go down in the books for my life. I fully experienced how it can be amazing to be a woman. I have you to thank for that."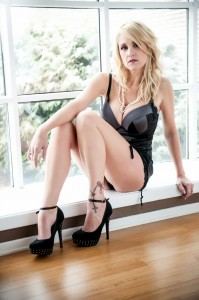 "I've got some good news and bad news… good news, I LOVE so many of the pics, bad news…. I can't narrow it down!! ? I would also like to thank you again… These are more than beautiful photographs, I am so proud to be me, proud that I could do this, and proud to tell people about it! Going through our infertility struggles made me feel like less of a woman, broken, and ashamed. And because my husband is the last male in his family I was extra hard on myself. But now I feel good, and proud again. So thank you from the bottom of my heart, for capturing this moment in my life."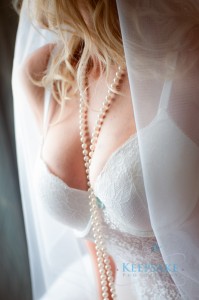 "Really neat experience! Sherry was very kind and welcoming! Her team did a fantastic job of making the whole experience comfortable. Music was great! Lots of fun….great work!"
"They are gorgeous! I just love them. You were so speedy getting them ready. I had a great time and felt super 'gawjus' the whole day."
"I LOVE THEM ALL!!!!! I honestly have never felt more beautiful in my whole life! Thank you soooooo much! I had such a wonderful time. I will think about it and get back to you re: which ones I want. What a hard decision this will be. Again, thank you so much!"
"AAAAHHHH!!!! I LOVE THEM!!!! I can't chooooose! LOL~ I may have to get the hubby to decide! Thank You so much Sherry!"
"OMG!!!!!!! Sherry… they're beautiful! They look great. You're a true artist… I WANT MORE *lol!"